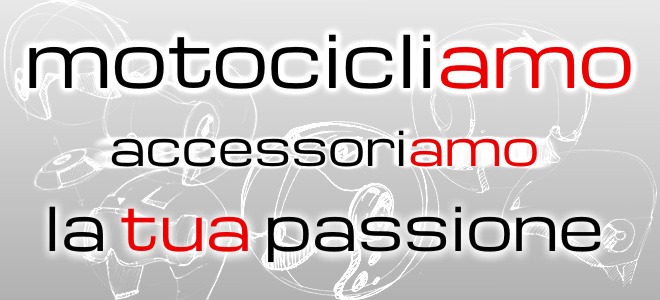 Welcome to Motocicliamo!

Motocicliamo is the online store that specializes in selling items and accessories for scooter and motorcycle. It was founded with the aim to provide our customers a thirty-year experience in the field, offering fast and efficient sales and purchases on the web.

Experts in meeting customer needs, we guarantee high competence and expertice and offer exclusive and quality products.

Consult our on-line catalog, click and shop with confidence!

Do not hesitate to contact us for more information by sending an email to [email protected] , our team consists of people who live and love the bike every day, will be happy to help you.

We just have to wish you a good shopping!